Vibrant Nightlife – Great Tips



Ask anybody who visits Prague what stands out the most and the answer will invariably be the incredible nightlife at a fraction of the cost. As a major year-round tourist destination, you are virtually guaranteed a party every night of the week. A buzzing atmosphere, a casual dress-code for bars and clubs, ultra-late closing times, beautiful people everywhere - these are the reasons why Prague is the number 1 stag and hen party destination in Europe. Come and see for yourself!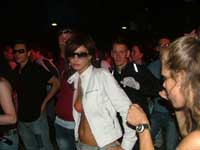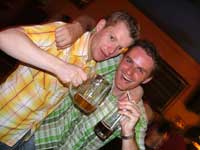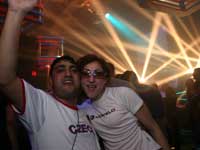 Our Guides
All of the guides we use are fluent in both English and Czech. They have years of experience navigating Prague's bar and club scene. Whatever you and your group are in search of, our guides are guaranteed to help you find it and take you there directly. Many people come to Prague and find themselves confined to the tourist centre - this is a big mistake. The best pubs, bars, and clubs are located in hard-to-find spots, yet still centrally-located. Our guides will not only save you money on the cost of food and alcohol, but will also bring you to straight to the action.
Ensuring you have the knowledge of the local people available to you is important when on holiday. Making sure you can access the hidden gems of any town or city and really enjoy your holiday without breaking the bank or having tacky experiences devoid of culture. In Prague, there are some truly amazing clubs and bars, and most of them are actually outside the tourist centure.
Our guides will be there to show you the best places to enjoy your holiday. If only this service existed everywhere, right? Well, in no time at all you'll never want to holiday anywhere else, and all thanks to us.
A guide will be on hand to meet you at the airport, and from that point he/she will be available to answer any questions you may have.
Dangers and Annoyances
Prague is a very safe city, although like many touristy places, there is a problem with petty crime, particularly pickpocketing, money-exchange scams, and police corruption. Upon arrival in Prague, you will be given a small brochure with some insightful advice: a map of Prague, cultural dos and don'ts, places to avoid, useful Czech phrases, and more. Your appointed rep will also ensure that you and your group have the most enjoyable and stress-free holiday possible.